Markets and Fairs
Cascais Market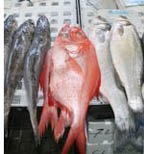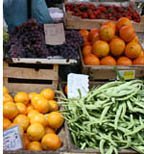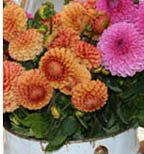 You can find fresh fish here from Monday to Saturday but not all the stalls are open every day. Wednesdays and Saturdays are the market's busiest days when the outdoor patio is also full of fruit and vegetable vendors, breads, cakes and flowers. The market and the shops around it are officially open from 9am to 5pm but the fishmongers arrive much earlier and start to pack up as of 1.30pm.



Cascais Antiques Fair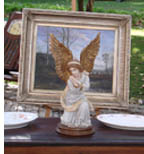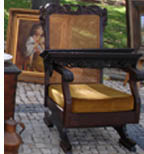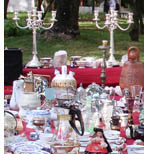 Every Wednesday, all day, in the center of Cascais, antique vendors gather with their selections of old coins, books, paintings, furniture etc.
Jardim Visconde da Luz, Cascais.



Carcavelos Market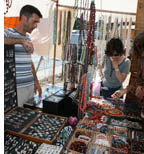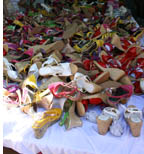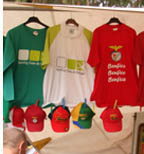 If you are looking for a bargain this is the place to go. Carcavelos market, opposite the Train Station in Carcavelos is on every Thursday from 8am. Cheap clothes, shoes, bags, jewelry, linen, towels, etc. Some weeks have better quality goods than others. It's alright to haggle a little. Best go early.



Antiques Fair at Casa da Guia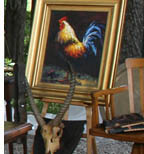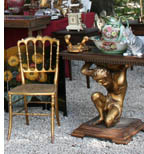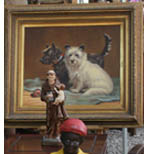 Antique vendors come together every weekend at the Casa da Guia, on the Estrada do Guincho, Cascais. Quality antique furniture, ornaments and paintings amongst other things.

More information Casa da Guia



Estoril Handicrafts Fair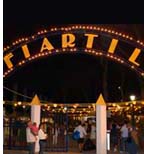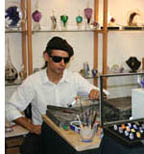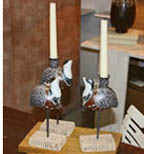 The Feira de Artesanato do Estoril, (Estoril Handicrafts Fair) is the oldest crafts fair in Portugal. It is a yearly event held during all of July and August at the FIARTIL, in front of the Centro de Congressos do Estoril, Avenida Clotilde, Estoril (near the Casino).
Not only is there an array of crafts from all over Portugal, you can also try out a variety of regional dishes at the various food stands and enjoy live entertainment every night as of 9pm. Generally the pattern is that from Monday to Thursday you can see some traditional folk dancing and singing, on Friday nights there is Fado and Saturdays and Sundays various other performances such as jazz or Brazilian music.
A very portuguese experience overall and great for families. Games and workshops for kids. Open from 6pm to 12pm from Monday to Friday and 5pm to 12pm Saturdays, Sundays and public holidays, until 31st August.