Five Star Hotels in Cascais and Estoril
Cascais has quite a lot of five star hotels given its relatively small size. This is no doubt because there are so many magnificent locations on which to build them. They are all listed here. Why not treat yourself and come and stay at one of them?


Hotel Albatroz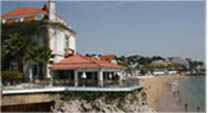 Once a royal summer retreat, the Albatroz Hotel, has been beautifully restored and converted into one of the finest hotels in Cascais. With its privileged location on the cliffs next to the Conceicao Beach, it is right in the heart of Cascais and yet removed from the hustle and bustle of the town and beaches.
Spectacular sea views, excellent food and service, elegant and beautifully decorated interiors. The perfect place to relax. A member of "The Leading Small Hotels of the World".

Rua Frederico Arouca 100, Cascais.
Tel: +351 21 484 7380
www.albatrozhotels.com



Hotel Albatroz Palace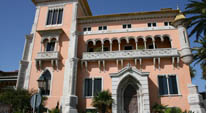 Across the road from the Albatroz, is the Albatroz Palace. This stunningly beautiful 19th Century house is one of the finest buildings in Cascais. Located right in front of the Conceicao beach it offers wonderful sea views from all the rooms.

Rua Frederico Arouca, 100, Cascais.
Tel: +351 21 484 7380
www.albatrozhotels.com



Estalagem Vila Albatroz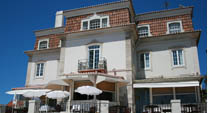 Another beautiful 19th Century building and former aristocratic residence, the Estalagem Vila Albatroz, makes up the trio of Albatroz hotels in Cascais. This guest house only has 10 rooms, and a magnificent penthouse room with three balconies. Spectacular views from all the rooms of the Bay of Cascais and the fishermen's beach. The restaurant, 100 Maneiras, on the first floor, has excellent food and a wonderful outdoor terrace, which is certainly one of the best places from which to enjoy Cascais on a sunny day.
Rua Fernandez Tomas 1, Cascais.
Tel: +351 21 486 3410
www.albatrozhotels.com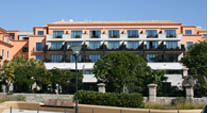 Grande Real Villa Italia Hotel & Spa
Rua Frei Nicolau De Oliveira 100, Cascais.
Tel: +351 291 724 257
www.granderealvillaitaliahotel.com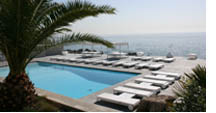 Farol Design Hotel
7 Avenida Rei Humberto II de Italia, Cascais.

Tel: +351 21 482 3490
www.farol.com.pt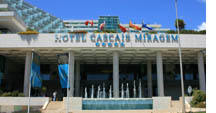 Hotel Cascais Miragem
Av. Marginal N.8554, Cascais.
Tel: +351 21 006 0600
www.cascaismirage.com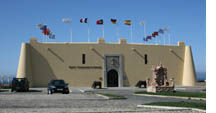 Fortaleza do Guincho
Estrada do Guincho, Cascais.
Tel. + 351 21 487 0491
www.guinchohotel.pt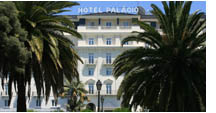 Palacio Estoril Hotel & Golf
Rua Particular 504, Estoril.
Tel: +351 21 464 8000
www.palacioestorilhotel.com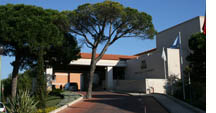 Hotel Quinta da Marinha Resort
Rua das Palmeiras, Quinta da Marinha, Cascais.
Tel: +351 21 486 0100
www.quintadamarinha.com



Hotel Apartamento Viva Marinha
Estrada do Guincho, Guincho Cascais.
Tel: +351 21 482 9100
www.vivamarinha.pt



Senhora da Guia
Estrada do Guincho, Cascais.
Tel: +351 214 869 227
www.senhoradaguia.com