Fun Restaurants for Families
Casa da Guia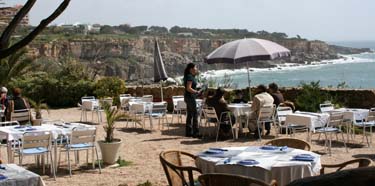 A favorite family destination is Casa da Guia, on the Estrada do Guincho, Cascais. This is an old mansion with large enclosed grounds, offering a selection of quality restaurants, from great meat dishes including Brazilian picanha at the Prazeres da Carne, Japanese food and there is even Swedish restaurant with good pizzas, although here the service can be a little slow at times. There are little shops here and an antique fair at weekends. There are no cars in the restaurant area which makes it very safe for kids to run around and they can even climb the trees here. In fact this is a favorite place for anyone visiting Cascais due to the magnificent view of the sea and cliffs.



Boa Sorte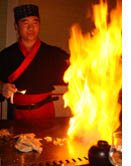 Entertainment for you and your kids while you eat at this cozy restaurant which offers excellent Chinese as well as Japanese food. You can book the seats around the teppan-yaki table (max 9 people) and enjoy an impressive culinary show as the chef tosses knives and salt shakers in the air, then sets fire to your food. Small children should sit at the tables away from the teppan-yaki hot plate.
Travessa das Amoreiras, 17A, Torre, Cascais.
Tel: 214 867 018.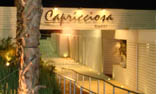 Capricciosa



See Italian Restaurants for more details



Return to Kids in Cascais page