Portuguese restaurants and other international cuisine around Cascais.
Cima's (English Bar)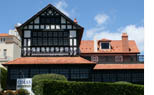 What looks like an old English pub, is in fact one of Portugal's most successful restaurants frequented by the country's politicians and financial leaders. Excellent food. Specialities include Oven Baked Bacalhau and Sole in Madeira Wine. Closed on Sundays.
Avenida de Saboia 9, Monte Estoril.
Tel: 21 468 1254.



Albatroz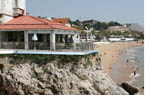 The Hotel Albatroz has a wonderful and very elegantly decorated restaurant overlooking the bay of Cascais and the hotel's own little sandy cove. Excellent food. Modern cuisine. House specialities include Albatroz Crab and Prawn Risotto.

Rua Frederico Arouca 100, Cascais.
Tel: 21 484 7380.



100 Maneiras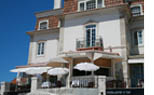 Modern cuisine. Each dish is like a work of art, meticulously prepared with fine ingredients and beautifully presented. Fantastic location on the first floor of the Villa Albatroz Hotel in central Cascais overlooking the bay of Cascais.

Rua Fernandes Tomas 1, Cascais.
Tel: 21 483 5394.



Tertulia do Monte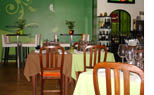 Great restaurant using traditional Portuguese ingredients such as fresh coriander, bacalhau and pork cheeks in modern international cuisine. Mouth watering combinations like Sea Bass with Vegetable Mille Feuille and Tomato Sauce or Pork Cheek Risotto, are well worth a try.
Avenida Saboia 515, Monte Estoril, (opposite Barclays Bank).
Tel: 21 468 1508.



Entraguas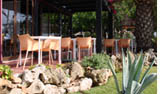 Av Diana Spencer 275, Cascais.
Tel: 21 484 3258.



Casa Velha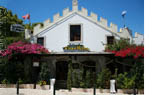 Stone walls and wooden beams give this restaurant a cozy country feel. Typical Portuguese food, fresh fish and sea food but also various types of meat. Well know for its grilled food.
Av. Valbom 1, Cascais.
Tel: 21 483 2586.



Casa Mexico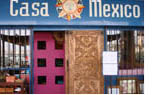 Surprisingly good Mexican food at this little restaurant in the Cascais Marina Complex. Good Margaritas. They also do Take Aways.
Cascais Marina. Tel: 21 396 5500.





Return to Restaurants