Ideas for birthday parties for kids to suit all budgets
Bowling in Cascais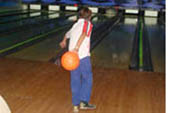 Playbowling Cascais
R Dª Dácia M D Estanislau 35, Aldeia Juzo, Cascais. Tel: 21 487 0795 / 91 734 4437.
Paintball, Soccer and Moto4 (motorbikes for kids with four wheels) also available.
Check out their website: www.playbowling.net



Interactive Science Museum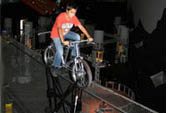 The Pavilhao do Conhecimento organizes birthday parties where children can try out the various scientific experiments on display. Groups of at least 10 children from 3 years of age. There are different programs according to age.

Parque das Nações, (Expo) Alameda dos Oceanos, Lote 2.10.01, Lisbon.
Tel. 21 891 7100.



A Sporty Birthday at

Decathlon is a huge sports shop just outside Lisbon (near IKEA) with equipment for just about any sport you can imagine. It also organizes birthday parties for groups of at least 10 children. You will have to go directly to the store as you cannot make reservations over the phone for these events, although you can call for information. Once you are there you can choose from a long list of activities including basketball, climbing, archery etc. All activities will be supervised by Decathlon staff of course.
Decathlon Amadora, Alto da Cabreira, Next to the Alfragide Commercial Zone, Amadora.
Tel.: 21 470 6700.



Princess for a day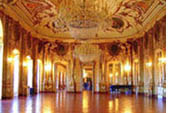 For the ultimate birthday party (for ages 4 to about 6), your little one can dress up in traditional 18th Century clothes, learn to walk, and behave like a princess or prince, and receive all their young guests at the magnificent Palacio de Queluz, just outside Lisbon. A dream come true for any little girl, fun for boys too and an amazing educational experience for their friends.

The Queluz National Palace, Largo do Palácio, Queluz, Sintra.
Tel: 21 434 3860.



Cultural Birthday

The CCB, Belem Cultural Center, in Lisbon offers birthday parties with a cultural theme for children from 3-10 years old.
Avenida Marginal, Belem, Lisbon. Tel: 21 361 2697



Click here for more information